Getting the Best Results from Urgent Prostate Assist
Urgent Prostate Assist Instructions*
Urgent Prostate Assist is a nutritional supplement designed for supporting healthy prostate function in men.1 I've found that the longer I use it, the more I benefit.
Each and every ingredient in Urgent Prostate Assist is designed to work together in this unique combination to benefit the prostate more and more over time.
It is best not to cycle Urgent Prostate Assist. Use it steadily.
How does it work?
Urgent Prostate Assist contains ingredients that have the power to infiltrate the prostate cells and lend support to antioxidant activity, while also helping to protect the prostate against low oxygen (tissue hypoxia).2 Urgent Prostate Assist may also help men lower estrogen levels and potentially raise testosterone levels.3
Ingredients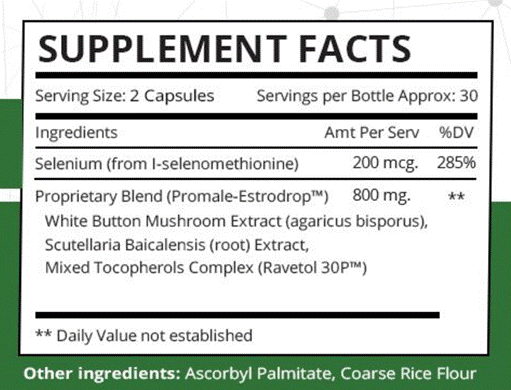 How much should you use?
Take one to two capsules per day, preferably after meals. You can take one capsule twice a day, or take two at once.
Cautions to think about
Urgent Prostate Assist has the potential to lower estrogen levels and possibly raise testosterone levels in men.
It can thin the blood a little because of the tocopherols that it contains. That is normally not a problem, but if you are having surgery, or if you are on blood thinners, you should consult your doctor before taking Urgent Prostate Assist.
In fact, it is a good practice if you are on any medication to let your doctor know about Urgent Prostate Assist to make sure it is okay to take.
Need help?
Email me at support@IdealMaleLabs.com. You can also call us at (877) 993-6638 or outside the US at +1 (307) 459-2744, 24 hours a day. Me and my team answer our support requests within 15 minutes most of the time, so it's best to just shoot me an email.
If you want to return anything, visit https://idealmale.com/money-back-guarantee/
for how to return items for a refund.
How the charge will look on your credit card statement
Please note, this purchase will appear on your credit card statement as: IDEALMALE 877 9936638
*These statements have not been evaluated by the Food and Drug Administration. This product is not intended to diagnose, treat, cure, or prevent any disease.